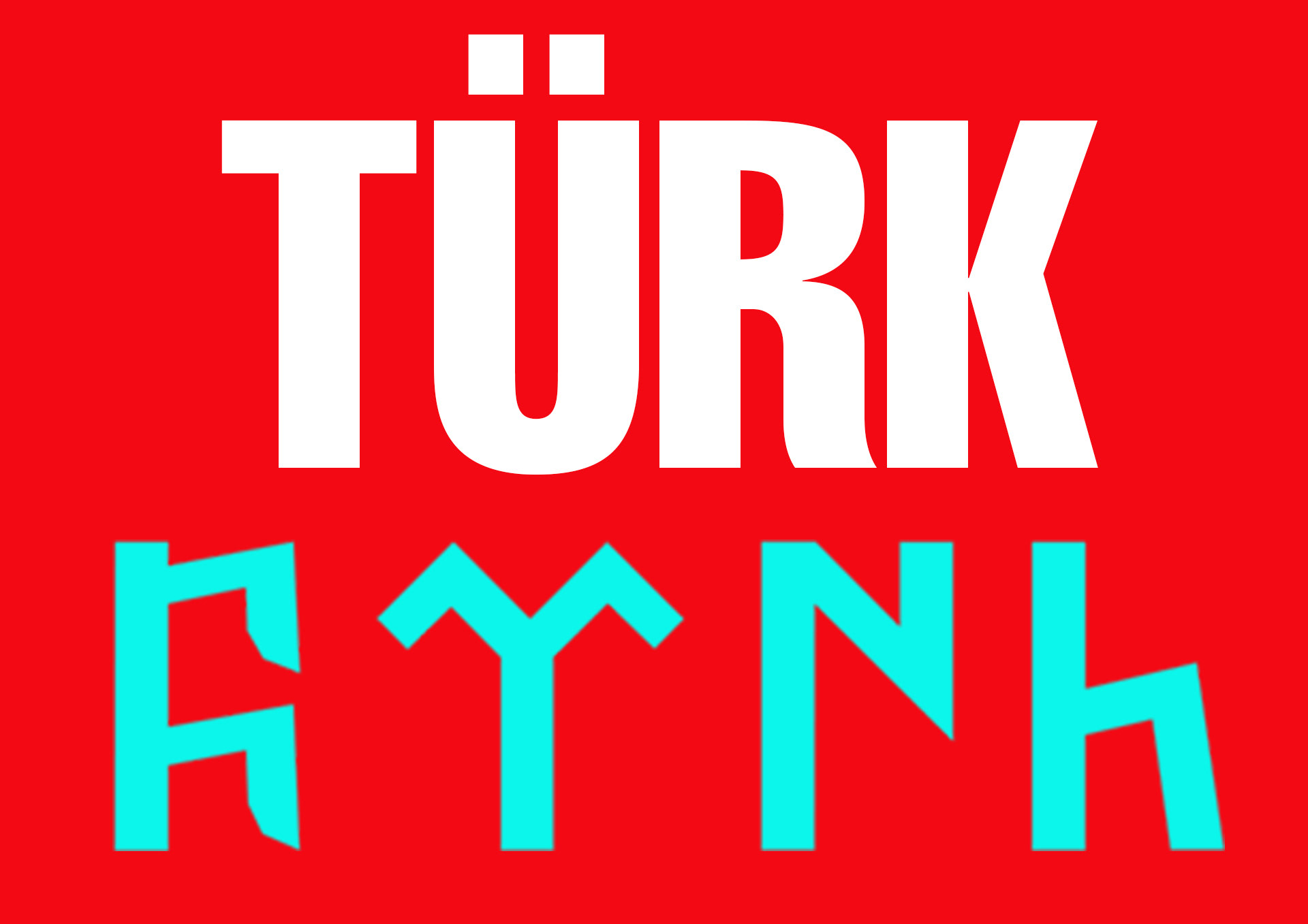 Inscription of Kül Tigin or Inscription of Kül Tigin, erected in the Orhun valley in 732 AD upon the death of Kül Tigin, the brother of Bilge Kağan, the director of the Second Eastern Göktürk Khanate. Kül Tigin Inscription was erected in 732 by the brother of Kül Tigin and the wife of Köktürk Bilge Kağan in order to show his gratitude to him for his brother's services. Kültigin Inscription, one of the inscriptions Turcologists call Orkhon Inscriptions, is one of the oldest inscriptions in the Turkish language. 32 km from the former Mongolian capital Karakorum in Mongolia. south of the old Uighur capital, Karabalasagun, 28 km. southwest is. It is a four-sided inscription standing on a gray granite rock. Three sides (Root) from Turkish text; one side (west) consists of Chinese text. It was discovered by Russian ethnographer Nikolay Yadrintsev on July 18, 1889, and resolved by Danish linguist Vilhelm Thomsen at the Danish Royal Academy session in Copenhagen on December 15, 1893.
Kül Tigin Yazıtı veya Kül Tigin Kitabesi, Bilge Kağan'ın kardeşi, İkinci Doğu Göktürk Kağanlığı'nın yöneticisi Kül Tigin'in ölümü üzerine MS 732'de Orhun vadisinde diktirilmiş yazıt.
Kül Tigin Yazıtı,Kül Tigin'in ağabeyi ve Köktürklerin kağanı Bilge Kağan tarafından, 732 yılında,kardeşi adına,kardeşinin hizmetlerinden dolayı ona duyduğu minneti göstermek amacıyla,dikilmiştir.Bu yazıtta Bilge Kağan konuşur.
Türkologların Orhun Yazıtları olarak adlandırdıkları yazıtlardan biri olan Kültigin Yazıtı, Türk dilinin en eski yazıtlarındandır. Moğolistan'da eski Moğol başşehri Karakorum'un 32 km. güneyinde, eski Uygur başkenti Karabalasagun'un 28 km. güneybatısındadır. Boz bir granit kaya üzerinde duran dört yüzlü bir yazıttır. Üç yüzü(Kök)türkçe metinden; bir yüzü (batıyüzü)ise, Çince metinden oluşur.
18 Temmuz 1889'da Rus etnograf Nikolay Yadrintsev tarafından bulunmuş ve Danimarkalı dilbilimci Vilhelm Thomsen tarafından Danimarka Kraliyet Akademisi'nin Kopenhag'daki 15 Aralık 1893 tarihli oturumunda çözülmüştür.